3 REASONS TO HIRE JOE'S BOND CLEANING OXLEY?
We are proud of the service we provide. Therefore, we stand by every service we carry.
OUR CUSTOMER SATISFACTION
At Joe's Bond Clenaign Oxley Services we provide unmatched attention to detail.
ARE YOU LOOKING FOR A PROFESSIONAL BOND CLEANING SERVICES IN OXLEY?
JOE'S BOND CLEANING BRISBANE REVIEWS
Got questions?
Our goal is to provide the best bond cleaning in Oxley along with top customer service and to answer all of your questions in a timely manner.
1. What is Bond cleaning?
Bond cleaning is the cleaning of your unit or house that is required by law in order for you to be refunded the bond deposit you paid when you first leased the property.
2. What are the benefits of hiring Joe's Bond Cleaning Brisbane?
With Joe's professionals bond cleaners in Brisbane, we can clean your home throghly and efficiently, as we have proper training, equipments. With the experience to handle cleaning your gutters and downspouts the right way, the first time.
3. What can I expect after booking a Bond cleaning services online?
Once you have booked online, an confirmation email will be send out to you within 1 – 5 mins, if you do not receive an email within  5 mins duration. This mean your booking was not successful submit through our system. Therefore you may try to book again or contact us.
4. Do I need to be home during Bond cleaning?
Absolutely no, all you have to do it notify us where you left the key and our cleaner will take care of it.
5. Are you fully insured?
Our Bond cleaning cleaners have liability insurance to cover any damage. This provides protection for our cleaners and as well as our customer home while servicing your home.
6. How much does a bond clean cost Brisbane?
On average, a Bond cleaning/End of Lease cleaning costs between $200 and $400, depending on the size of your house, number of rooms, bathroom and kitches.
7. How long does a bond clean take?
Bond cleaning/End of lease generally take between 4-7 hours per home. It highly depends on the condition of your property as every job has individual and unique requirements.
8. What's included in a Bond/End of lease clean?
Here at Joe's Bond Cleaning Brisbane, our Bond/End of Lease cleaning services includes the following: We will dust the property throughout and remove all cobwebs from ceilings, walls and all accessible areas. We clean all keypoints such as: door frames, door handles and doors. All Light switches, sockets, light fittings and light shades will be cleaned.
9. Do Joe's Bond Cleaning provide cleaning supplies?
Joe's cleaners are professionals and always prepared. Generally, they'll bring: rags and wipes. various cleaning solutions.
10. What should I do at the end of my lease?
Joe's cleaning services Brisbane is fully insured small businesses, in addition, we have years of experience who take pride in their work.
COMBINE BOND CLEANING SERVICES WITH
Our team is committed to offering you any combination of specialized house services you need in Brisbane.
CARPET CLEANING
Our general carpet cleaning, removal of stains, dirt, and allergens is done through several methods. Helping to maintain the appearance and longevity of your carpets
LAWN MOWING
Want to save valuable time because lawn maintenance often requires serious commitment and plenty of time. You can save you money, especially if you are a newbie to lawn care and landscaping.
house agent we worked with
Nothing is more important to us than your satisfaction. You will be happy with the quality of our Bond cleaning services.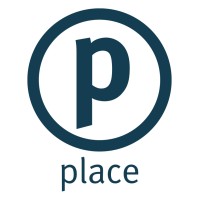 Get bond cleaning prices from your local bond cleaning Oxley?
Our goal is to answer all your questions in a timely manner.
JOE'S CLEANING SERVICES
Spend hours due to cleaning and scrubbing but are still doubtful